2021 Installation of Post Officers (select pictures to enlarge)




Saturday, May 8th we lost our comrade Andy Swan to pancreatic cancer. Andy was a Marine Corps Vietnam Veteran and a life member of our VFW. He was very active within our post. A long time member of the Color Guard and a volunteer in most every event held. Andy was always willing to lend a hand and go the extra mile. We sadly say farewell to a good man and a great friend. Andy, you will truly be missed.

God bless Andy and his family.

Funeral details to be published later.


Herman Frederick Staffhorst, Jr., age 91 of Fair Haven, passed away Friday, May 7, 2021. A life member of our VFW. He was born on February 19, 1930 in New Baltimore, Michigan to the late Herman F. Staffhorst, Sr. and Eunice (Flanders) Staffhorst. Herman served in the Coast Guard. He proudly served his country as a combat medic in the U.S. Army, 24th Infantry Third Division in the Korean War. He was employed at MacDonald Molding in New Baltimore and Regal Plastics in Roseville, where he retired as Foreman of the Assembly Department. He was active in Boy Scout Troop 226. Herman was a member of the V.F.W. in New Baltimore and the AmVets in Fair Haven. He was a lifetime member of the Masons, becoming a Master Mason. He also enjoyed league bowling at Salt River Bowling Alley for many years and being a member of the Thursday night mis-fits. He is survived by his wife of 65 years, Dorrisann, three sons Karl (Malinda), Charles and Brian (Anna), four grandchildren Karl, Tabitha, Kyle and Kevin and one great-grandchild Aiden. He was preceded in death by his son, Herman F. Staffhorst III and his brother Hubert Staffhorst. Visitation 3:30 - 7:00 p.m. on Tuesday, May 11, 2021 at Gendernalik Funeral Home, 35259 23 Mile, New Baltimore. The funeral service will be private.

Mel Peacock a life member of our Post passed away April 23rd, 2021. Melvin Allan Peacock was born in Ferndale, Michigan, to his parents Vera and Levi Vernon Peacock. Later the family moved to Detroit, and in high school, he worked at the Book Cadillac Hotel. He served in the Navy during the Korean Conflict, and enjoyed seeing the world during his time in service. He fell in love and married Marguerite Serruys; they recently celebrated their 67th anniversary. He worked as a journeyman carpenter throughout his lifetime. There are many houses, garages and apartment buildings in Southeastern Michigan that he had a part in building. He was active in the local VFW, and served as commander from 1977-1978, at the Lempke-Blackwell VFW Post 7573. He enjoyed woodworking, building large and small trains, blocks and a cradle for the grandchildren, as well as furniture for his home. He was a NASCAR racing fan throughout his lifetime. He especially enjoyed having family gatherings at the solid home he built in New Baltimore. He chaperoned the church youth group for trips to Cedar Pointe, canoeing the Rifle River and camping. He had a love for music; he danced at many celebratory events. He had fun playing harmonica and the saxophone for his kids and grandkids. After a wonderful life, Mel passed away at the age of 92 on April 23rd, 2021. He leaves the love of his life, Marguerite (Maggie) Peacock, a sister in law, Jeanne Serruys, six children; Mary Peacock (Chuck Crider), Carol (Robb) Conklin, Kathleen Schoen, Donna (Ralph) Dunsmore, Janet (John) McElwain, and David (Elma) Peacock. He leaves seven grandchildren, four great-grandchildren and many nieces and nephews. He was predeceased by three sisters, Martha, Beverly and Ruth, and his brother, Calvin. A memorial service will be planned for a future date. Internment will follow at Great Lakes National Cemetery in Holly, Michigan. Arrangements made by Gendernalik Funeral Home.


JoAnn Sykes (Nee Schneider), age 87, of Algonac passed away peacefully surrounded by family on March 30, 2021. She was born January 18, 1934 in St. Clair to the late Harvey and Evelyn Schneider. JoAnn married William Sykes on June 27, 1953. She worked for Chris Craft, Packard Motor Company, International Casting Corporation, and at The Voice Newspaper where she retired from in 1997. JoAnn was a life member of the VFW post 7573 in New Baltimore, she was past president of the Amvets ladies auxiliary post 52 in New Baltimore, she was also a member of the Fraternal Order of Eagles in Fairhaven. JoAnn enjoyed her time camping, boating and spending time on the beach taking in the sun. Most of all JoAnn loved the time she spent with her family and was truly a "Family First" kind of woman. She is survived by her husband of 68 years, William Sykes; children, Deborah Wlash, Linda (Doug) Berry, Denise (Robert) Hertzberg, Dale (Deborah) Sykes, Guy (Bonnie) Sykes, Ron (Michele) Sykes; 19 grandchildren, 20 great grandchildren and 2 great great grandchildren. JoAnn is preceded in death by her brother, Ron Schneider and son in law Robert Wlash. A Funeral Mass will be Tuesday April 6, 2021 at 12 noon at Holy Cross Catholic Church, Marine City with visiting from 11:00 a.m. until time of service. Interment will take place in St. Mary's Catholic Cemetery, St. Clair. In lieu of flowers memorials may be directed to the Blue Water Hospice Home or Holy Cross Cardinal Mooney School.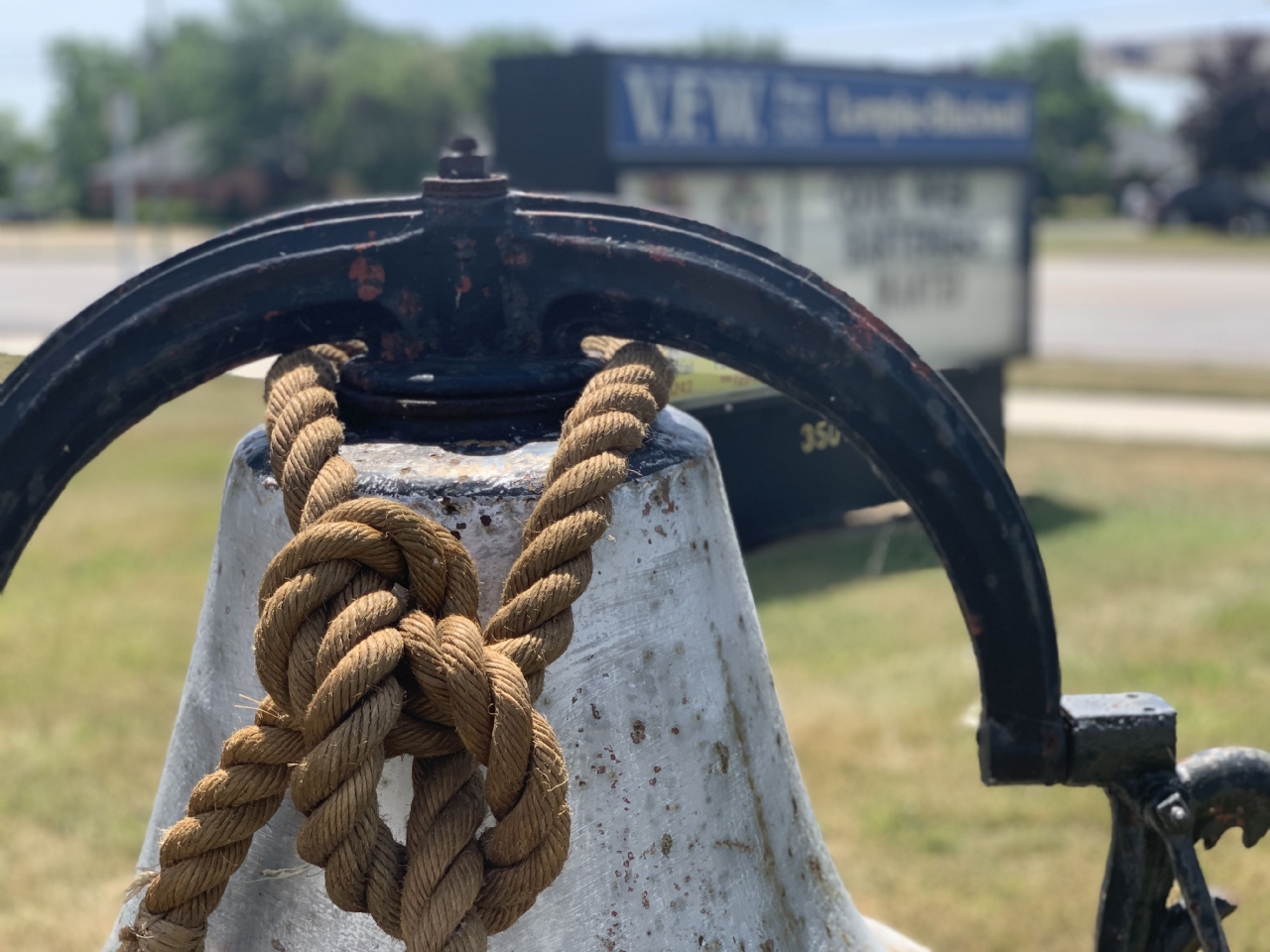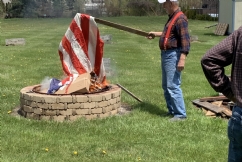 Saturday, May 16th, VFW Post 7573 laid flags on graves of local Veterans and retired flags together. Gallery Link
Bob "Buck" Buchheister (left) and Dan Moore (Middle) received their 70 Year VFW Membership Pins at the February Post Meeting. Thank you for the many years as VFW members and for your commitment and service to our country.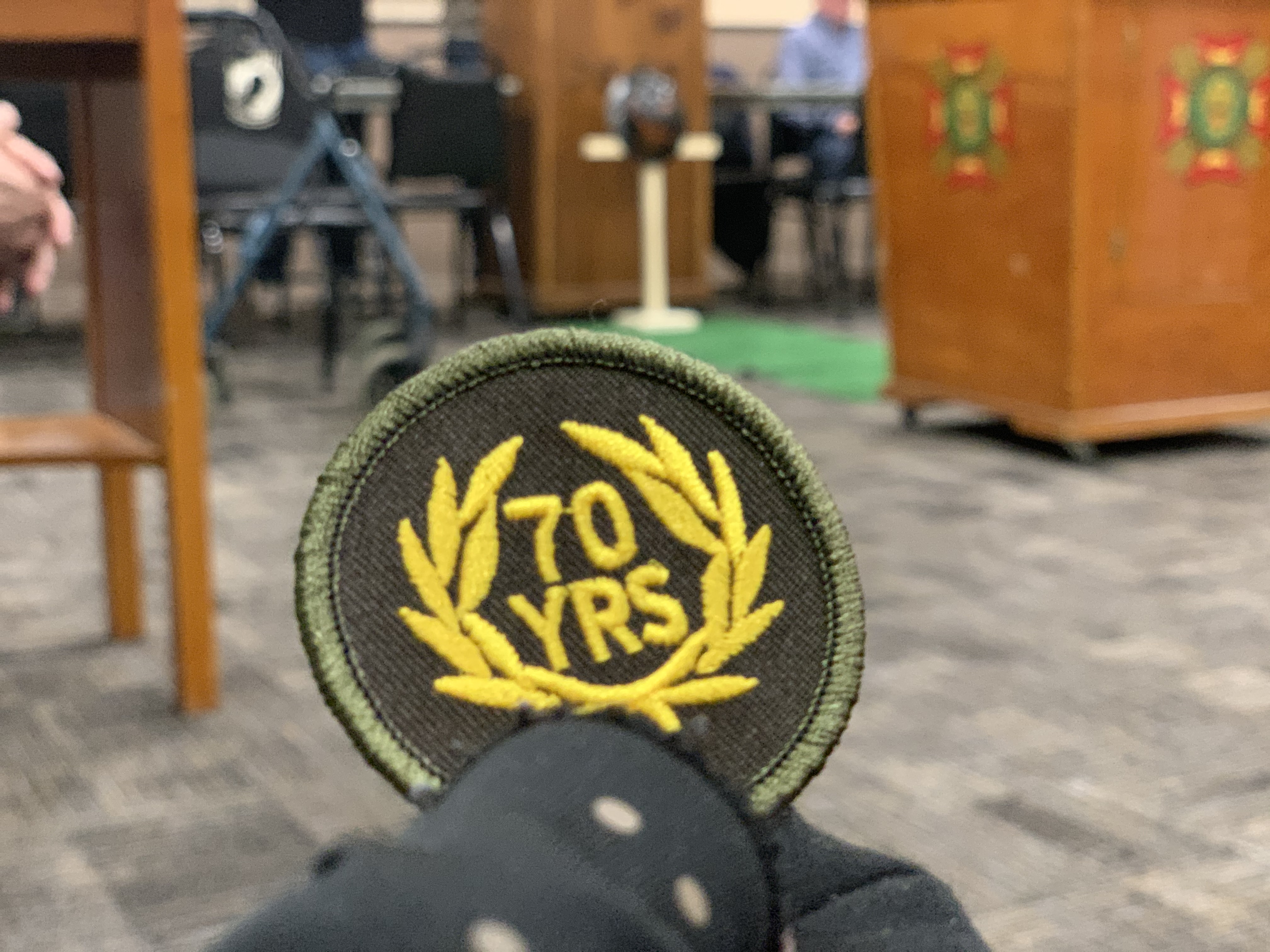 70 Year VFW Membership Pin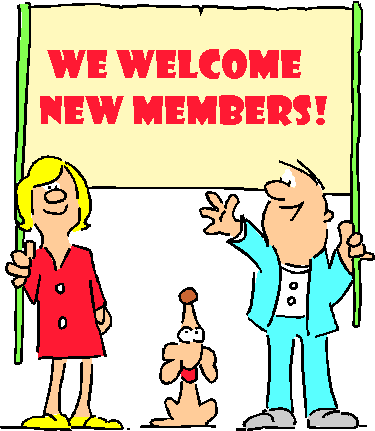 Please welcome our three new Post members Mathew Clements, Donald Barry and Ernest Valli.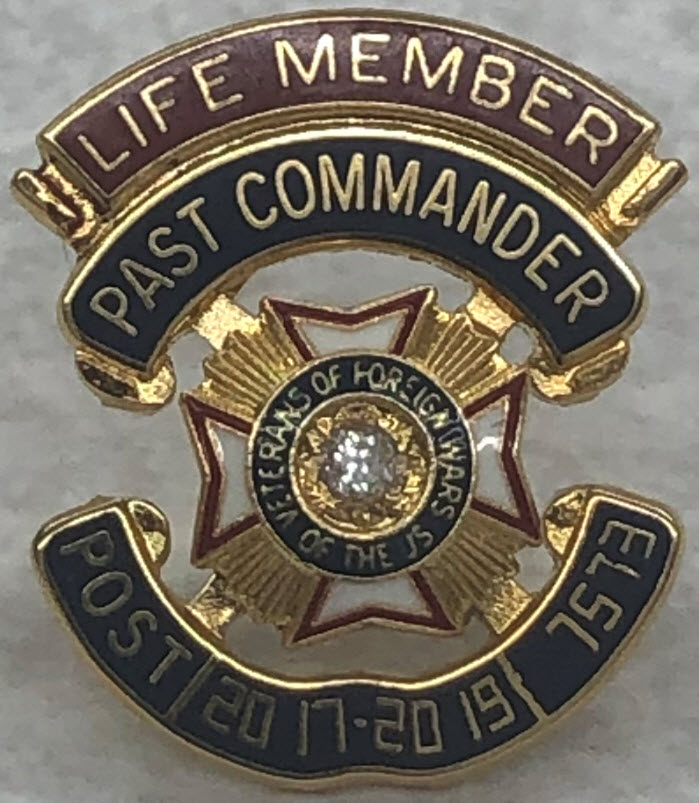 Bill Fuller received his Past Commander Pin at the January Post Meeting.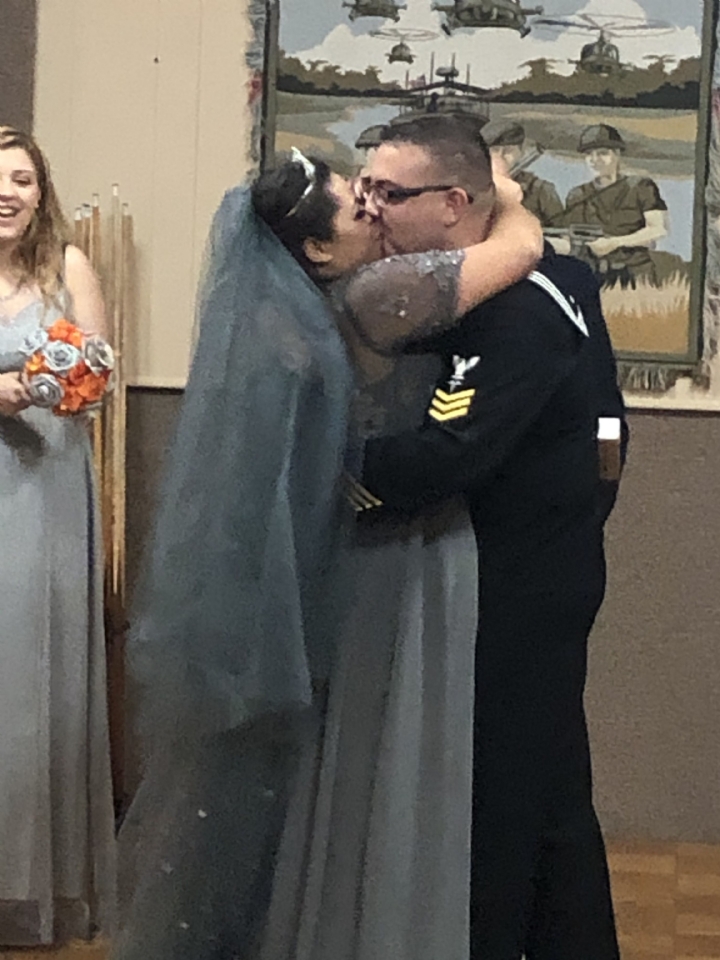 Pictures of Branden & Amber Swarmer New Year's Eve wedding ceremony at the Cove.

Rose Connors
It is with a heavy heart that we announce the passing of our beloved Rose Connors on Tuesday, October 29 at Henry Ford Hospital. Rose was a lifetime Member, as well as past president, of the Auxiliary. She was a tireless volunteer here at Post functions, a generous friend, and greeted all with a beautiful smile and warm hug. We will miss her dearly.
There will be a Celebration of Life Sunday, November, 17th at 1:00pm in the Cove. Please bring a dish to pass.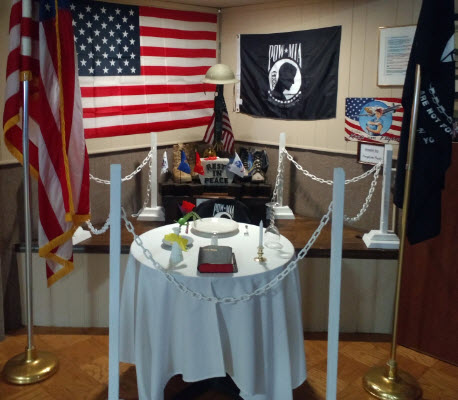 Pictures from the 2019 National POW/MIA Recognition Day
and last Steak Out of the season held on 9/20/19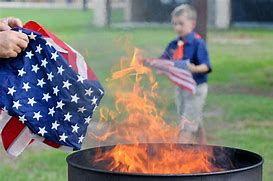 Pictures from the Boy Scouts Flag Retirement Ceremony

Held on 9/11/19 at VFW Post 7573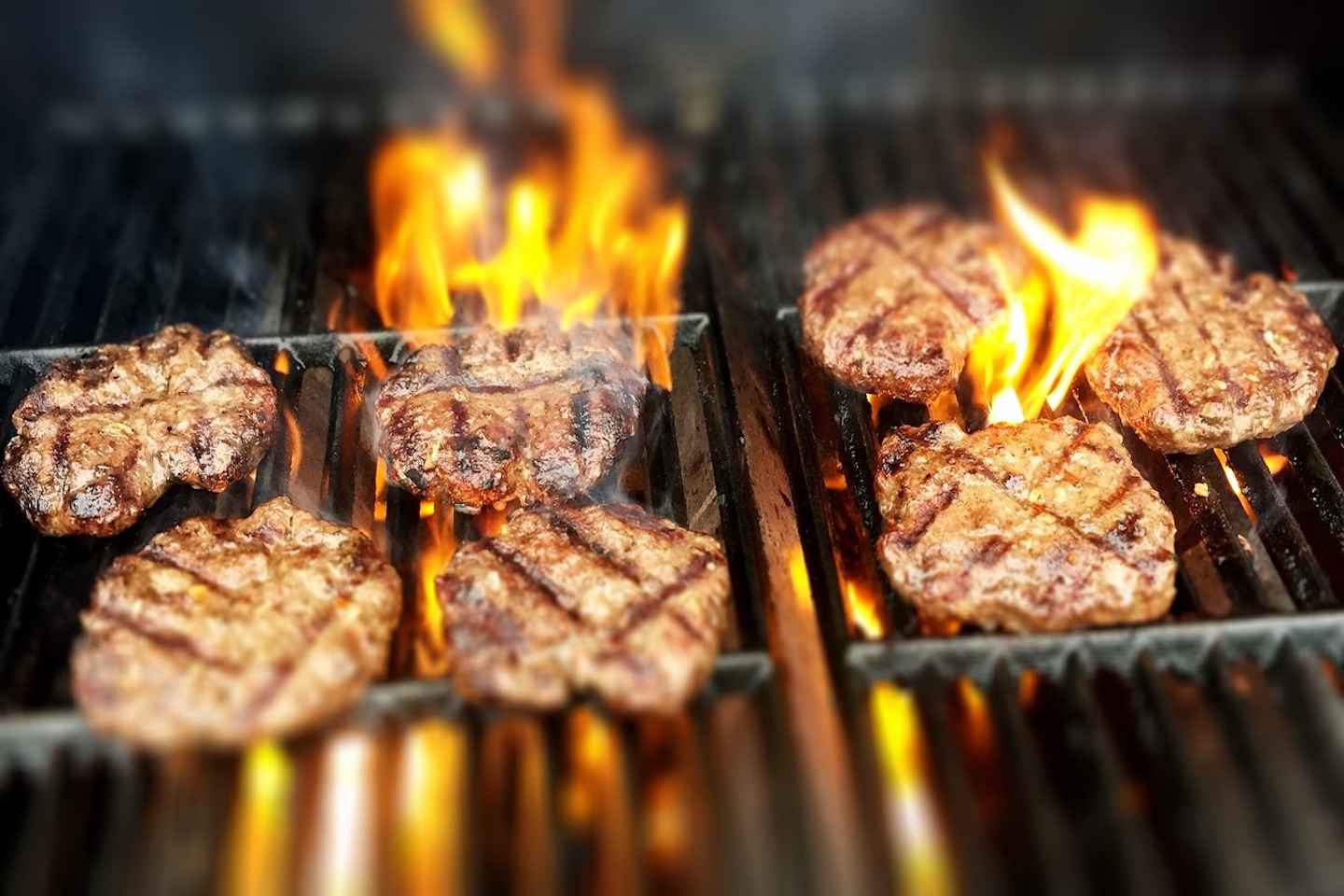 Pictures of the Post Picnic
Held on 9/7/19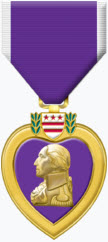 Pictures of Aug 26th award ceremony.
Congressman Paul Mitchell (10th District Representative) presented four Vietnam Veterans long-awaited personal medals including a Bronze Star and a Purple Heart..
The Vietnam Veterans are:
Albert Janus - Army
Herman Christoph - Army
Giovanni (John) Zerilli - Navy
Dennis Kostinko - Marines
Gold Star Mothers at White Chapel Cemetery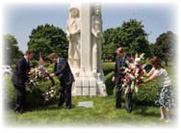 The Moving Wall Vietnam Veterans Memorial visits Livonia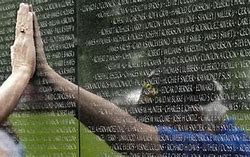 Anchor Bay, New Baltimore Country Fest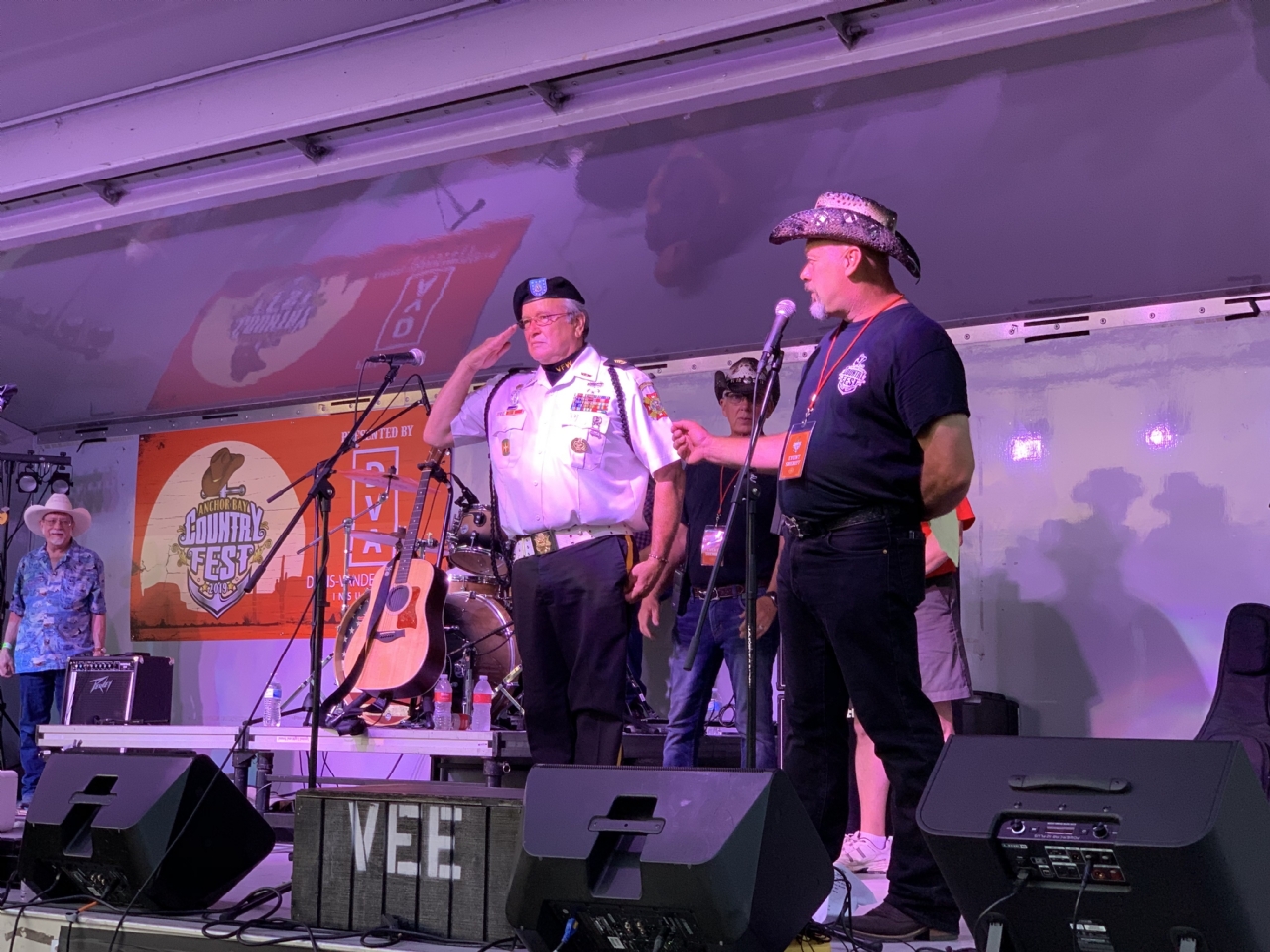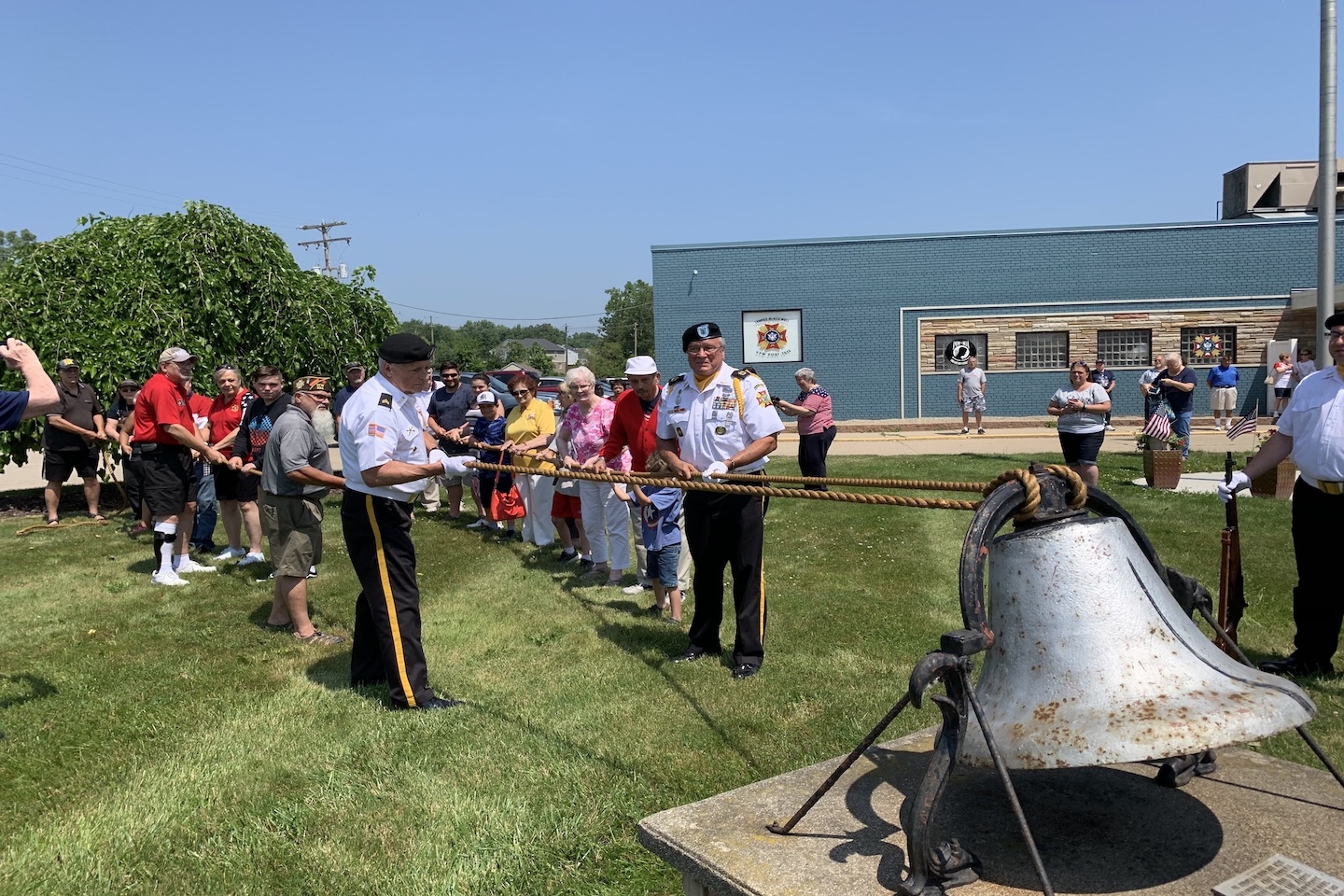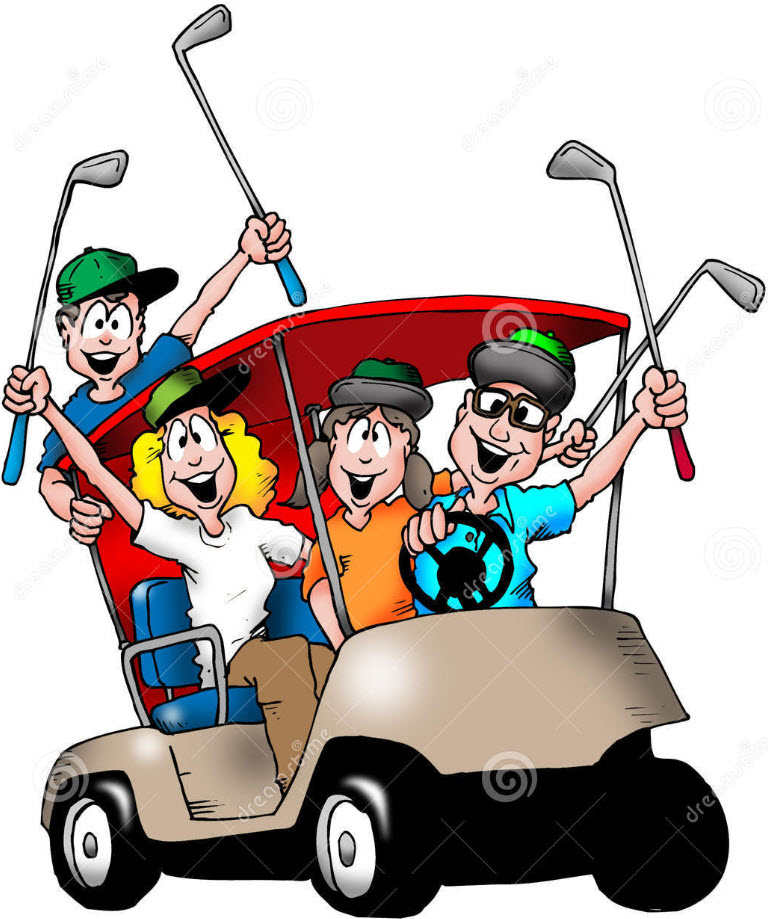 Check out pictures from this years Golf Outing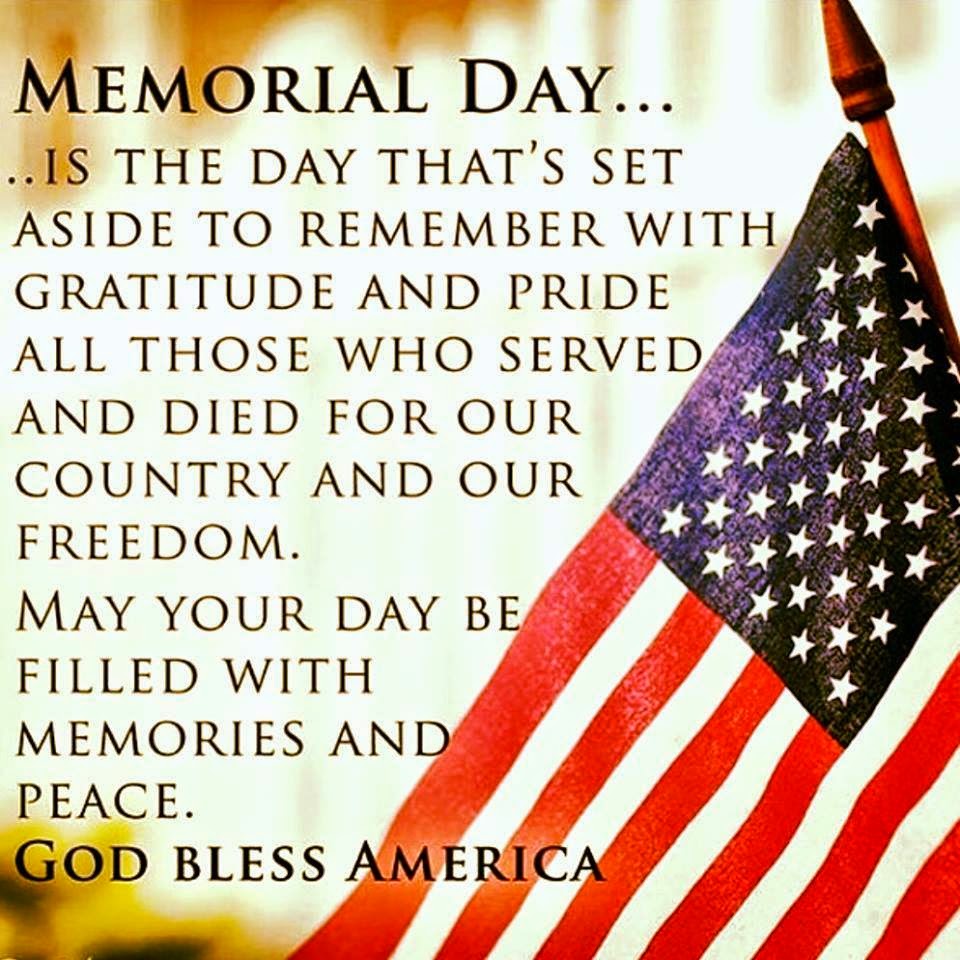 Memorial Day Parade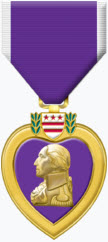 Vietnam Vet Receives the Purple Heart Nearly 50 Years Later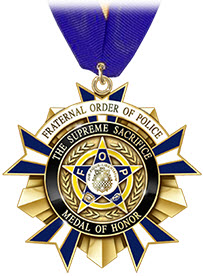 New Baltimore's First Police Week Ceremony